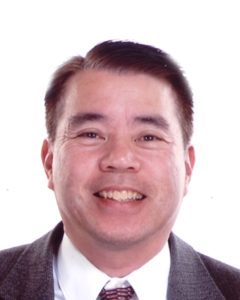 Dr. Kingman Louie graduated with the Doctorate in Optometry from the prestigious University of California, Berkeley, School of Optometry in 1979. Prior to this, he received his Bachelor of Science degree in Biological Sciences from the University of California, Davis in 1974 and a second Bachelor of Science degree in Physiological Optics from the University of California, Berkeley in 1977.
Dr. Louie, a Sacramento native, returned home and opened his private practice April 1980. He has been in practice at the same South Sacramento location for over 35 years. He opened a second branch office in Laguna / Elk Grove in 1998. Dr. Louie has had the honor of having taken care of three generations of patients.
Dr. Louie has served as Secretary of the Sacramento Valley Optometric Society. He has been a continuous member of the American Optometric Association and the California Optometric Association for almost 40 years. Dr. Louie enjoys volunteering at many local community health fairs like the Remote Area Medical held at Cal Expo in recent years.
When Dr. Louie is not working in his practice, he is deeply involved in his community. He volunteers his time in many non-profit organizations. He was one of the founding Board members of the FBI Citizen's Academy Alumni Association, President of the Chinese American Council of Sacramento, President of the Riverlake Lake Association, Vice President of the Sacramento Asian Sports Foundation and a Board Member of the Sacramento Warlords Youth Organization.
Dr. Louie and his wife, Dr. Roxanne Lee have been married for over 35 years and are proud parents of four children. Michelle is an Optometrist in Hawaii, Kimberly is a Dentist in Sacramento, Courtney is a first year Optometry student at UC Berkeley, School of Optometry and James is a computer programmer in Southern California.